Home

Project Showcase
Project Showcase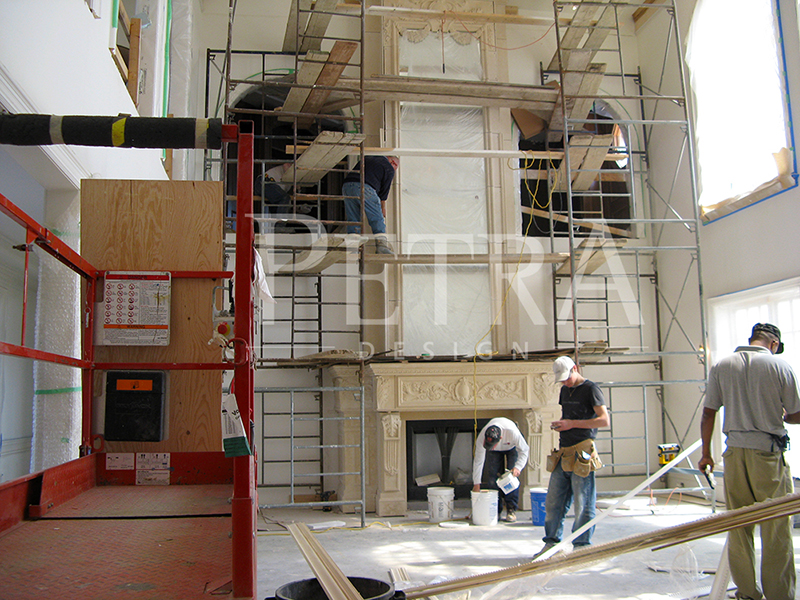 Private Home 2
With a grand Stone Fireplace mantel in the center of the living room, custom ceiling designs, plaster moulding and exterior columns, Petra Design transformed this home into a luxuries dream home.
Petra Design offers a variety of Architectural Columns, such as Tuscan, Doric, ionic, Corinthian and Composite, as well as, custom designed Columns to suit your need.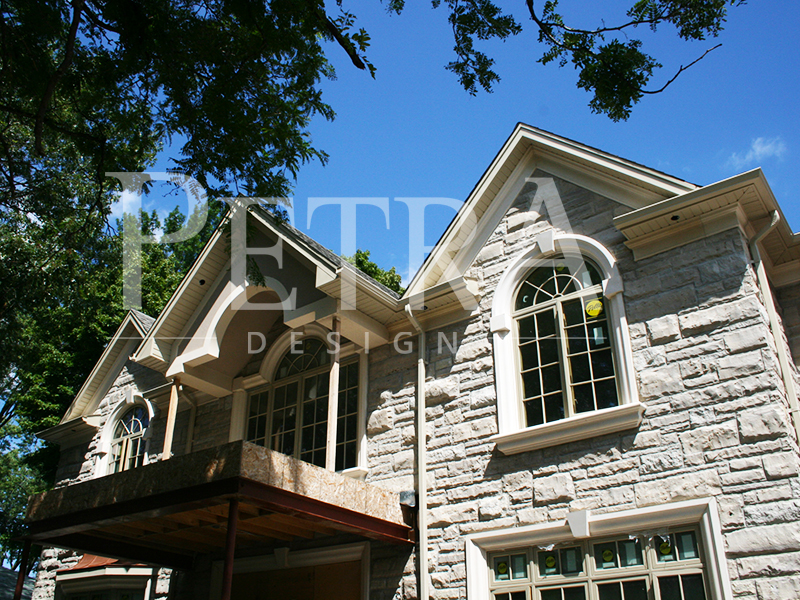 Private Home 1
To create this dream custom home, Petra Design worked alongside the architects, designers and the homeowner. Using Petra Designs large selection of interior and exterior architectural products, and with our great team and punctual production, the project came to life.
Architectural products used: Coffered Dome, Custom Ceiling , Stone Fireplace Mantels, Plaster Mouldings, interior Columns, Exterior Columns, Window & Door Surrounds.
Material Used: Plaster Mouldings, GFRC.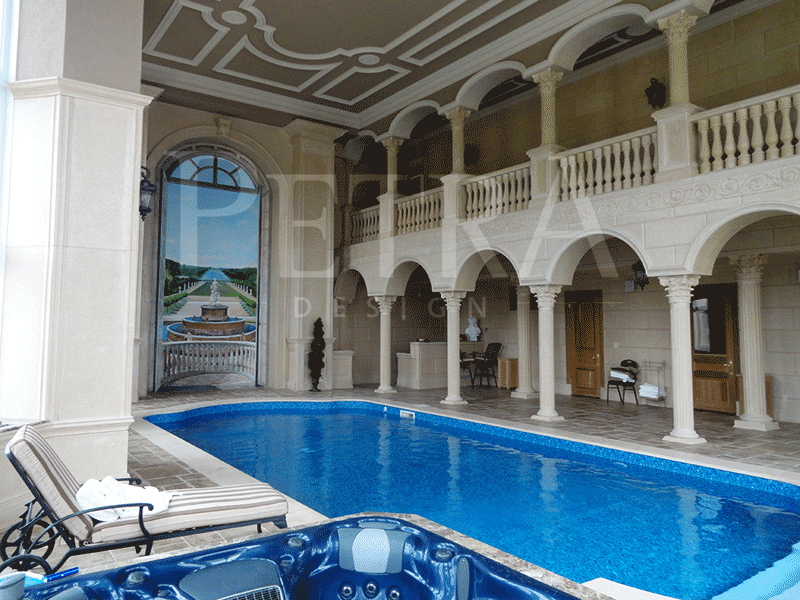 Interior Swimming Pool
In this interior swimming pool, Petra Design used a variety of architectural products to portray an elegant, relaxed and classic look. This project was completed using our beautiful Corinthian Columns and matching Pilasters, Arches, Wall Panels, Keystones, Balustrades and a custom ceiling design using our expansive selection of plain and design mouldings.
Material Used: Interior cast stone, Plaster.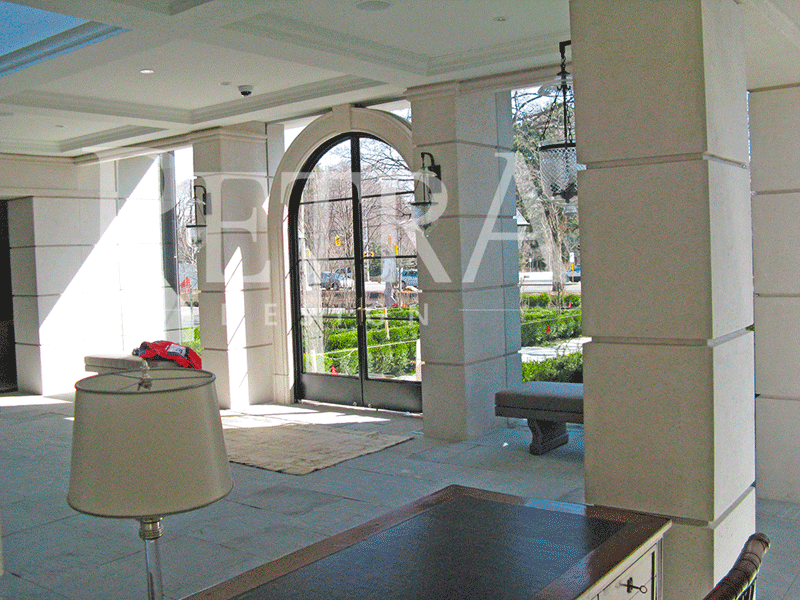 Sale Center
Here, Petra Design's GFRC Panels and Mouldings have transformed a simple building into an eye catching sales centre. Petra Glass Fibre Reinforced Concrete (GFRC) Moldings and Panels have many advantages over stone or concrete. Indeed, they are both lighter than said materials, and stronger than even steel. GFRC also resists weathering much more effectively than concrete.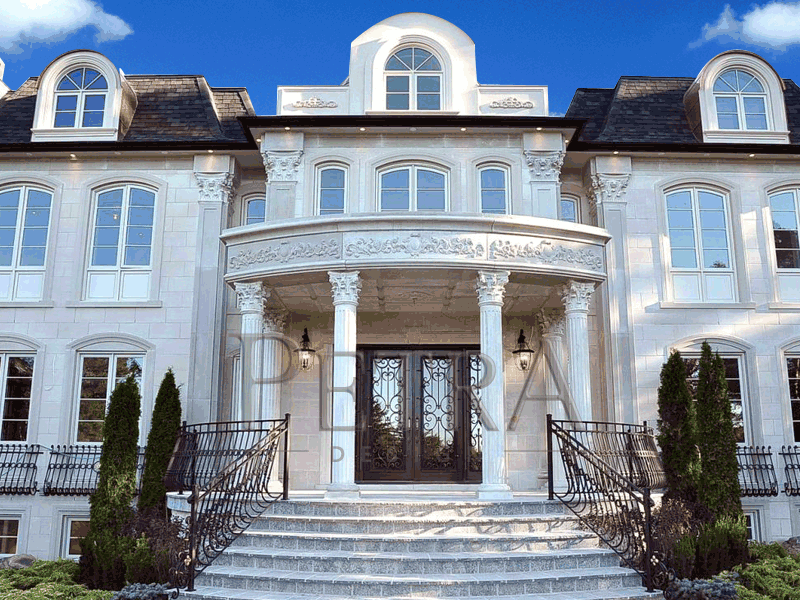 Private Home 3
In the exterior, cast stone was the material of choice. Alongside the beautiful and simulating natural cut stone, Corinthian columns, pilasters, cornices, door and window surrounds, ornaments and much more were also installed. In the interior, Petra Design worked carefully with the designers to capture the timeless elegance of this home. Decorative domes, a vaulted/coffered ceiling, columns, pilasters and much more were used. GRG was the choice material in this case.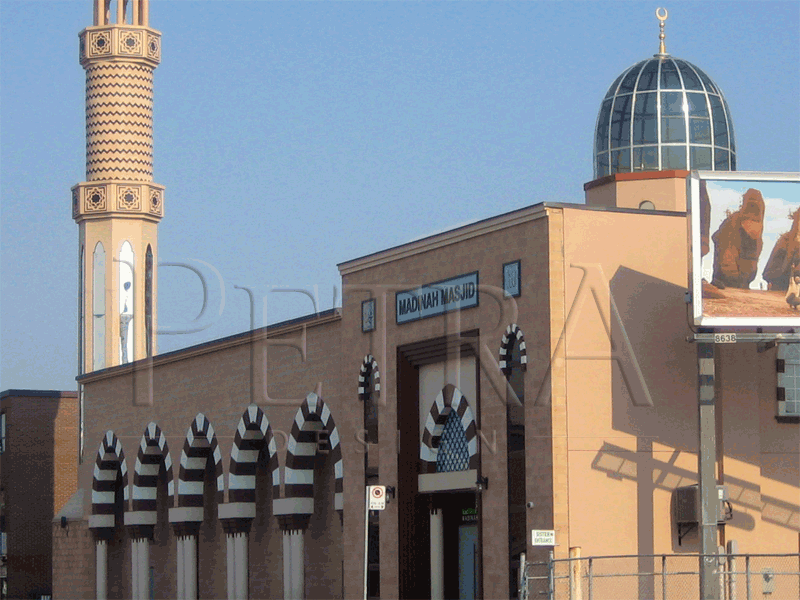 Madina Mosque
In this project, Petra design worked with the architect to ensure that the design reflects the desired culture of Islamic architecture. GFRC was the choice of material in this project, and a suitable option for exterior architecture; it is light, strong and easy to install. Arches, window surrounds, door surrounds and columns were manufactured and installed. Interior columns were also installed using the same design concept, turning this small mosque into a piece of Islamic art.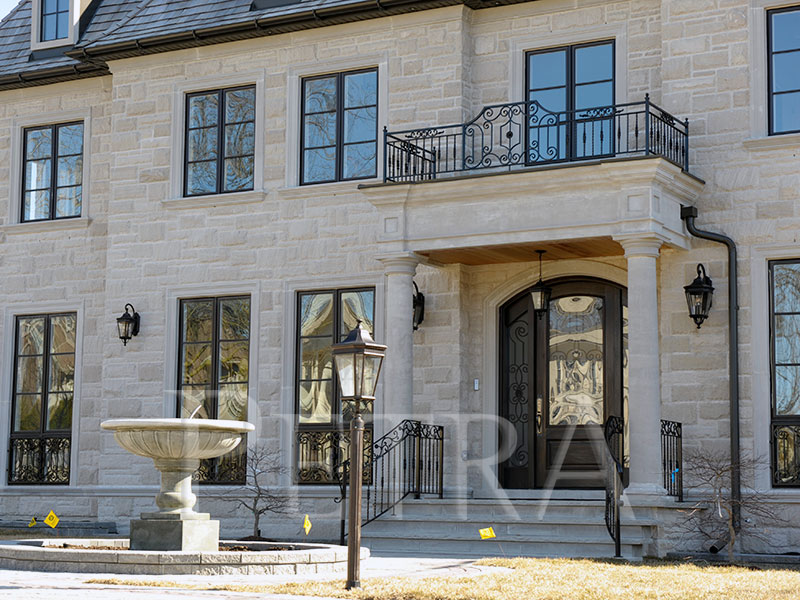 Thornbank Residential
This beautiful exterior has many architectural finishes completed by the Petra Design team.
Extensive exterior precast products were used on all elevations of this gorgeous design.
Material: Precast Concrete
Colour: Platinum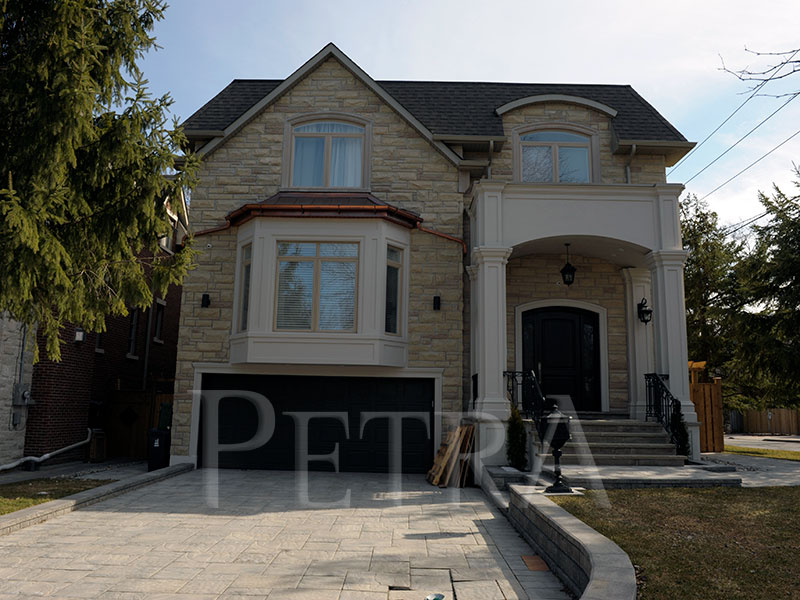 Kingsdale Residential
Precast concrete and GFRC were used in the front exterior of this completed project by Petra Design.

The same colour was used for both materials.
Upper Window Surrounds: Precast Concrete
Bay Window Surround: GFRC
Portico: GFRC
Colour: Sandstone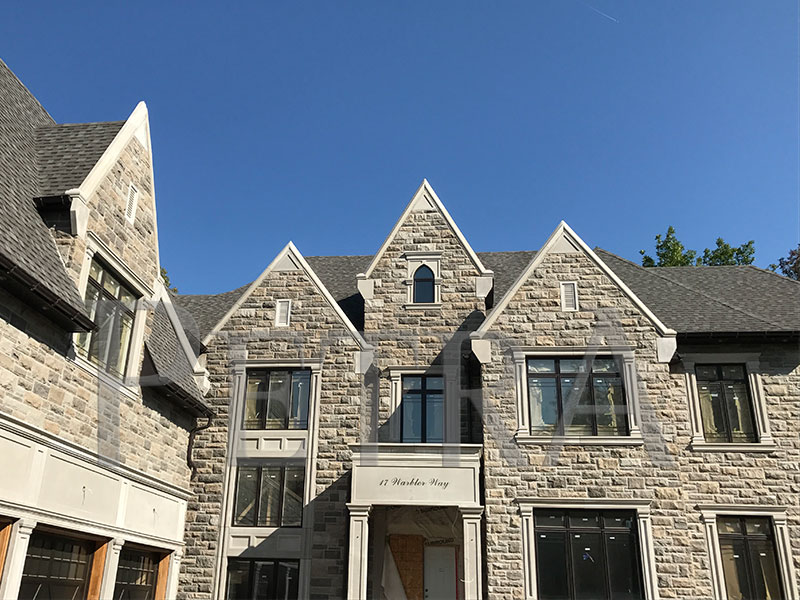 Cast Stone Project
Cast Stone was the material used to complete this amazing architectural exterior project.The use of cast stone in all window & door surrounds, cornices,porch/portico accented with stone square columns and the stunning stone corbels just completed the design of this exterior architectural home.